AP started out as a small two-man shop in 1975 and has since grown to a firm of nearly 100 employees with four office locations in central and eastern Oregon and eastern Washington. For the firm, growth has not been the objective but rather it has been a result of our values to operate from a reputation founded on high ethics, quality work, and exceptional service.
The firm leadership has worked to provide a rewarding and positive work environment for staff while fostering an attitude of continual improvement. AP has continued to keep pace with the changes in technology and has an impressive array of modern survey, design, and modeling hardware and software that staff leverage to deliver designs and plans in less time and for less cost.
Over the firm's history, AP has designed and completed hundreds of water/wastewater system improvements, transportation, and other projects for nearly every public entity and community in eastern Oregon and southeast Washington. Our goal is to provide the services our client's need so they don't have to seek services outside of the area.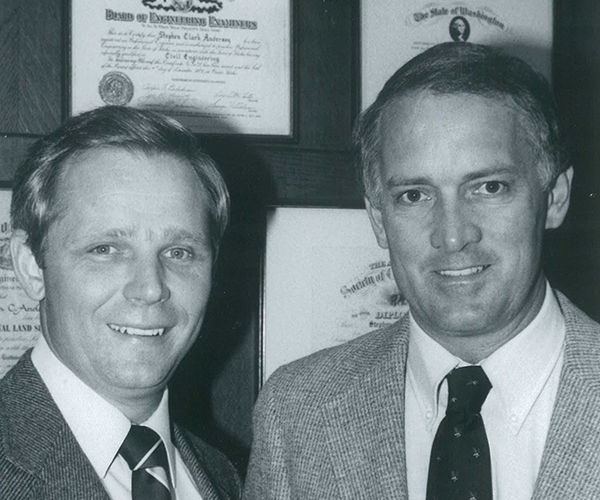 1975
In April of 1975, Steve Anderson and Howard Perry formed Anderson Perry & Associates, Inc., in La Grande, Oregon. Both hoped that if they were efficient, hardworking, offered exceptional service, and did some of their own drafting and surveying, they might be able to keep food on the table for their families. Their approach quickly gained the attention and support of local communities that previously had to seek engineering services from firms located in Boise and Portland.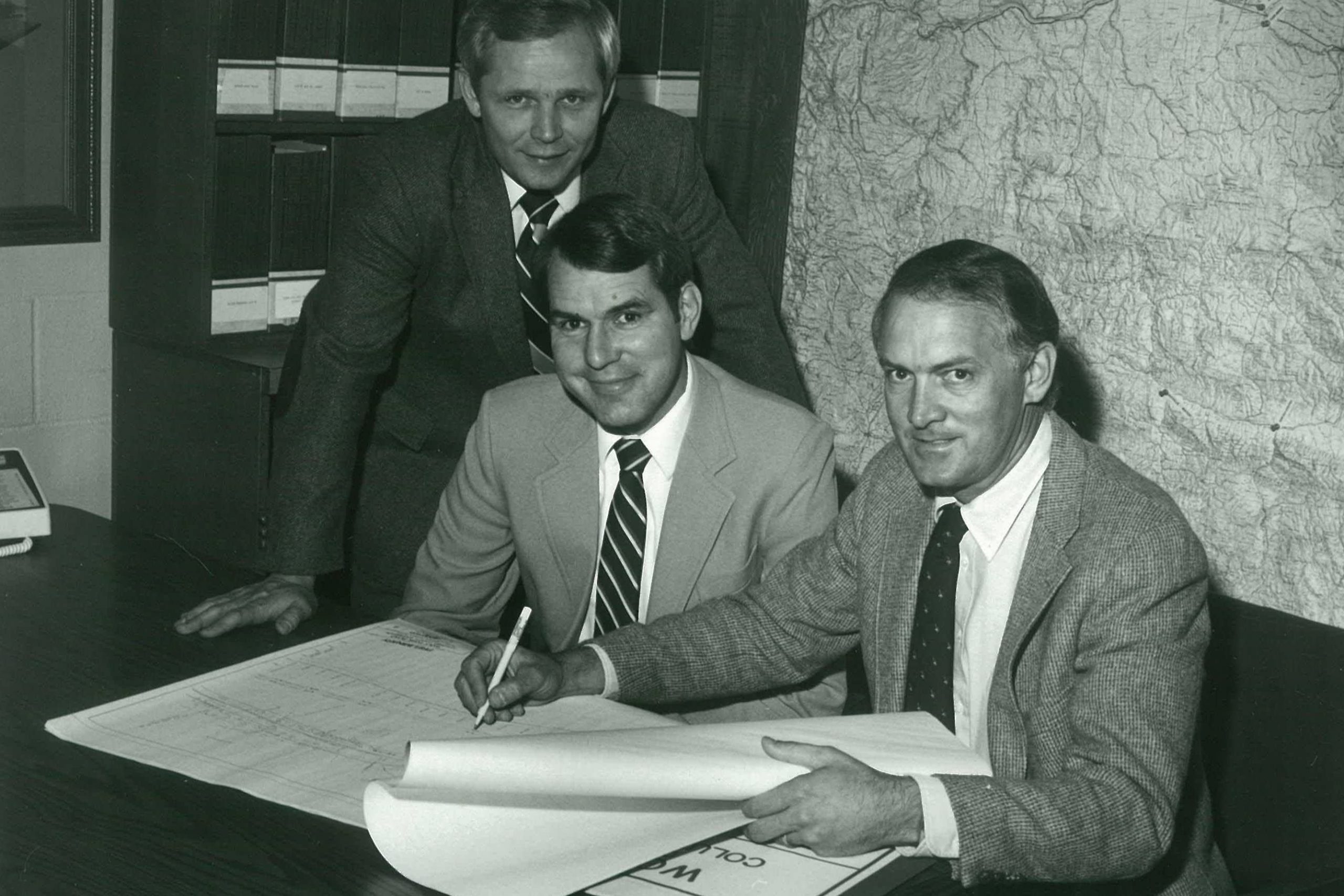 1978
Business began to pick up and, in 1978, Keith Olson joined the duo and opened a branch office in Walla Walla, Washington.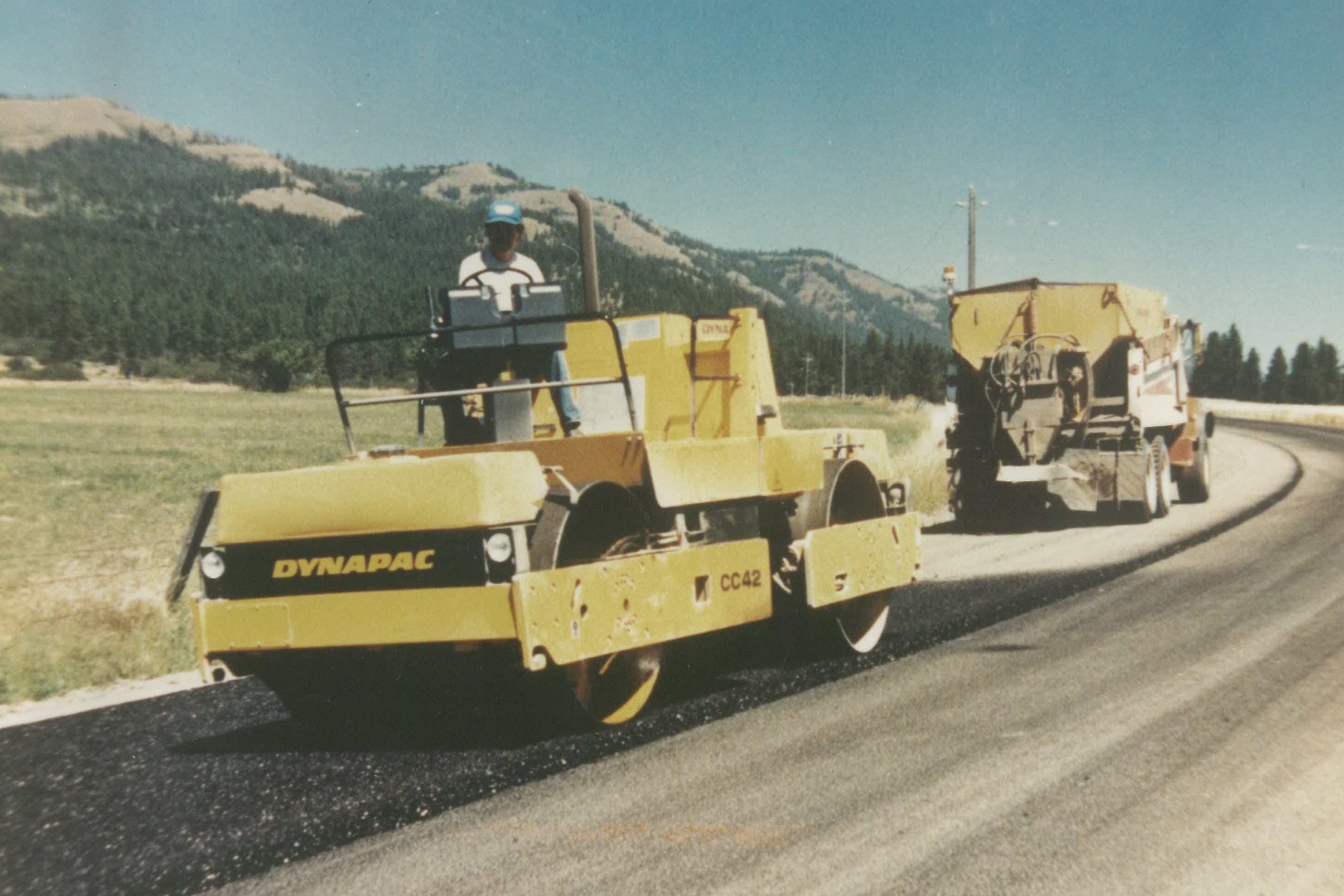 1985
AP quickly grew to become the largest consulting engineering firm in eastern Oregon, offering engineering, surveying, and materials testing. AP was the only private testing lab in the region, and provided testing services for soils, aggregates, concrete, and asphalt. In their first decade, AP had developed an extensive list of engineering projects and clients, both in government and private sectors.
1992
As the company continued to grow and was reaching 50 staff, AP bought a 6,000 square-foot building across the street from the La Grande main office in 1992 to house an expanded materials testing laboratory, an enlarged conference room and office space, and records storage.
1996
When Oregon Business Magazine reviewed the business climate throughout Oregon for their July 1996 issue, the magazine presented AP with an award as one of Oregon's "Best Companies to Work For."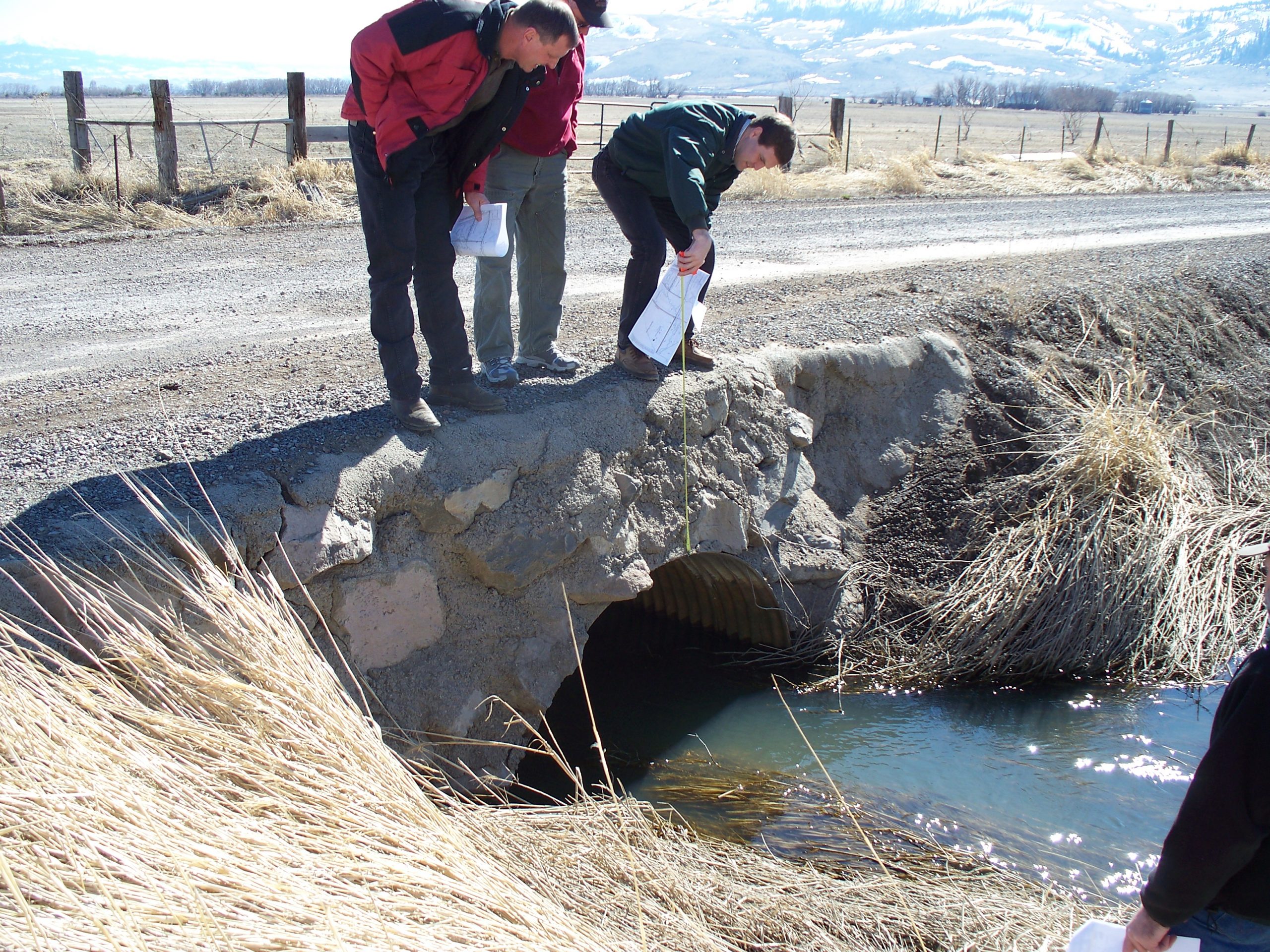 2005
In the mid-2000s, AP added water resources engineering, permitting, and environmental services to the firm's offering. Our team of interdisciplinary environmental professionals, coupled with our water resource engineers, provides a full-spectrum of natural resources planning services that promotes environmental stewardship while helping our clients achieve regulatory compliance.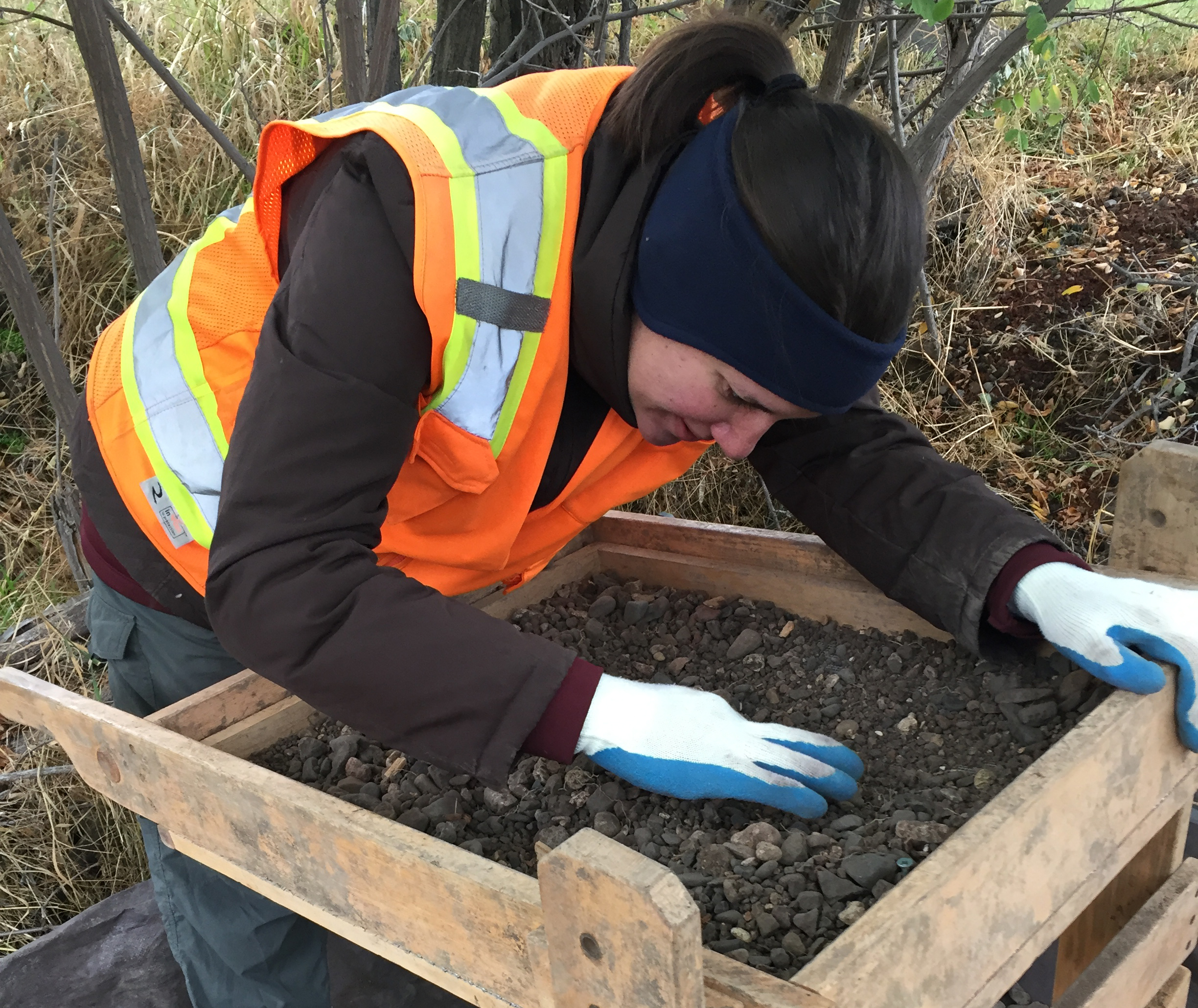 2014
AP added cultural resources management services to our repertoire in 2014.  We now have a staff of four archaeologists who help our clients execute projects while meeting federal and state requirements.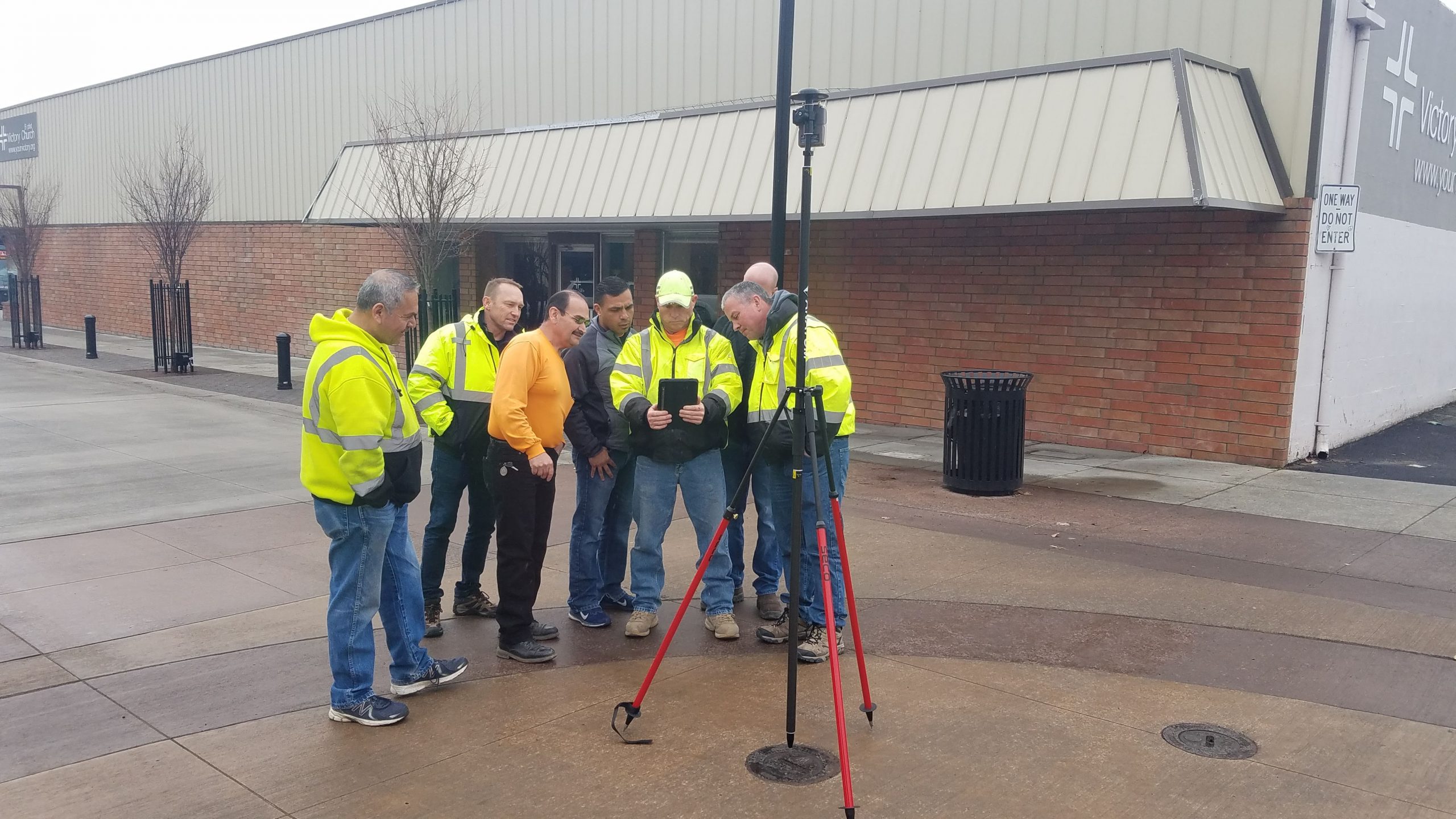 2017
In 2017, AP identified GIS as a "value-added" service and expanded to include a dedicated GIS department.  Since that time, the GIS department has grown to include several highly skilled GIS technicians, each of whom holds a GIS certificate.  Today, the GIS department provides services to a long list of clients and supports AP's engineering, natural resource, drafting, surveying, and planning departments.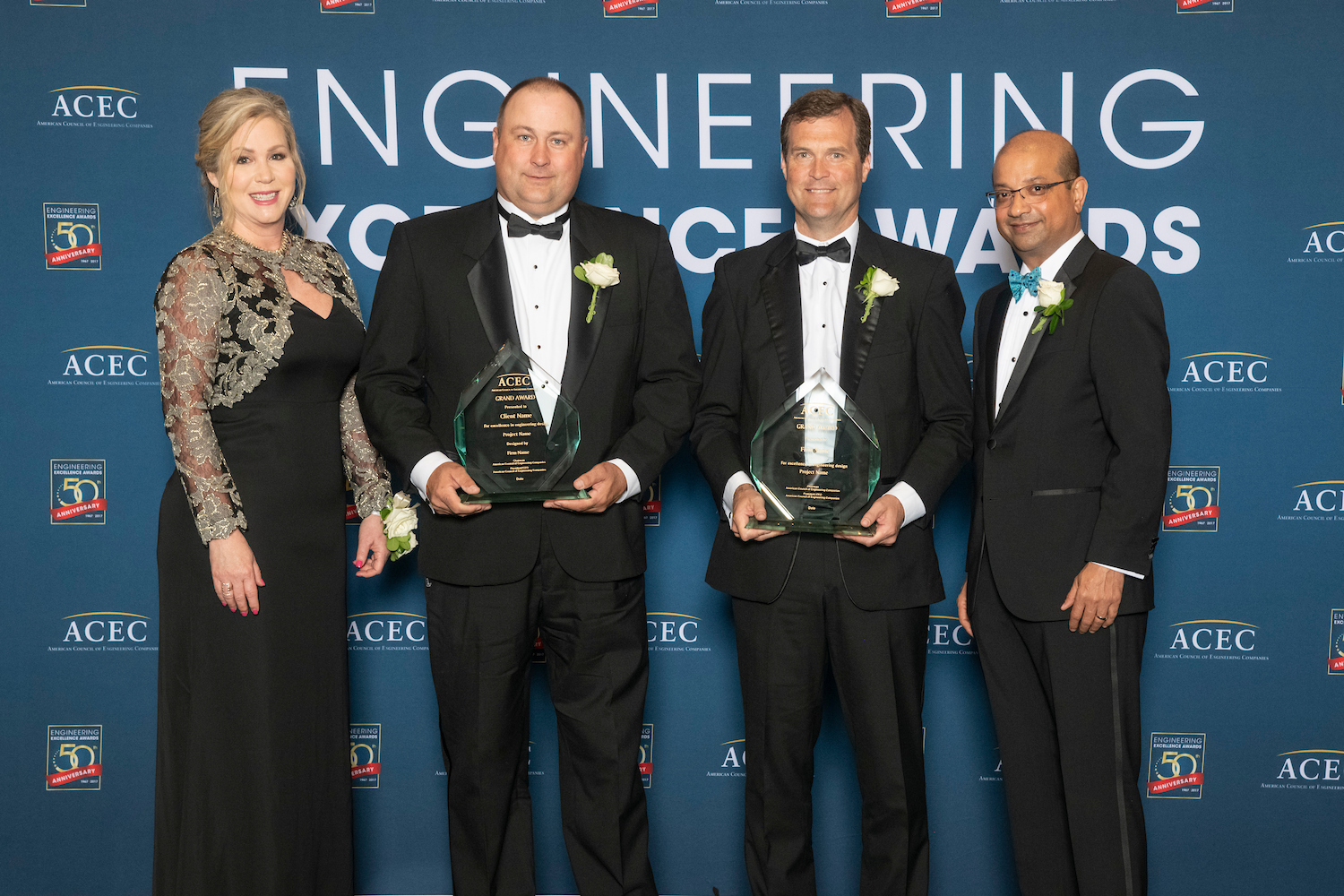 2019
In 2019, AP was recognized by the American Council of Engineering Companies (ACEC) for engineering excellence in the design of the City of Prineville's wastewater system improvements project that utilized constructed wetlands for treated wastewater disposal. This prestigious award was noted as one of the top 8 engineered projects in the world completed by engineering firms across the United States. This project also received national recognition from the Environmental Protection Agency and National League of Cities, as well as being named ACEC Oregon's Project of the Year in 2018.